Serving Health Insurance Needs of Everyone
Certified Serving Health Insurance Needs of Everyone (SHINE) Counselors provide information regarding the various options available to Medicare beneficiaries including; Medicare A and B, Medicare Advantage, Prescription Drug Coverage (Part D), Medigap, Prescription Advantage, MassHealth, and other programs that help people with limited resources manage health care costs.

Administered by the Executive Office of Elder Affairs, the SHINE program provides free, unbiased, and up-to-date health insurance information, counseling, and application assistance to Medicare beneficiaries of all ages and their caregivers.
Where Can I Find A SHINE Counselor?
Community volunteers who are trained and certified by the Massachusetts Executive Office of Elder Affairs in many areas of health benefits. SHINE Counselors provide information on Medicare (Part A, Part B, Part C, and Part D), Medigap insurance, prescription drug coverage, retiree insurance plans, Medicaid, and free or reduced-cost health care programs.
How Can A SHINE Counselor Help Me?
SHINE counselors hold regularly-scheduled sessions at Council on Aging sites throughout Berkshire County and are available to assist consumers via telephone.
To make an appointment to speak with a SHINE counselor contact your local Council on Aging or call (413) 499-0524 or (800) 544-5242, and ask for the SHINE Program.
Interested In Volunteering As A SHINE Counselor?
By becoming a state-certified counselor, you will be an important member of the growing efforts to help Medicare beneficiaries understand their healthcare options. We invite you to find out more about SHINE and what you can do to help.
Contact SHINE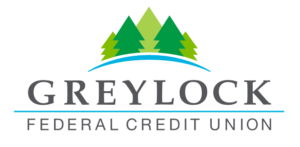 Elder Services of Berkshire County, Inc.
877 South Street, Suite 4E
Pittsfield, MA 01201
(413) 499-0524 or (800) 544-5242